New pictures from the AJC this afternoon: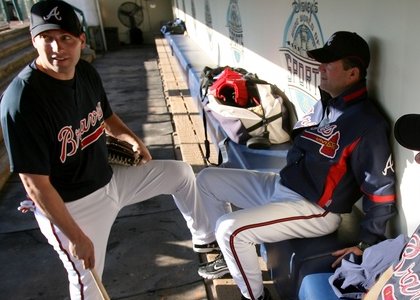 Frenchy has of course arrived early.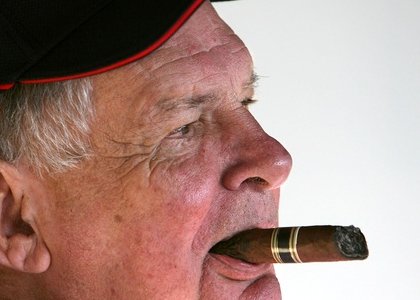 Bobby is doing his iconic poses with cigars, a spring training tradition.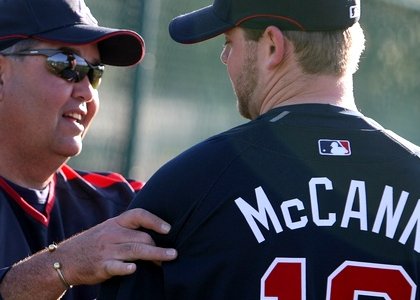 People are getting back into the habit of being grabby with Heap, after a long Heapless winter.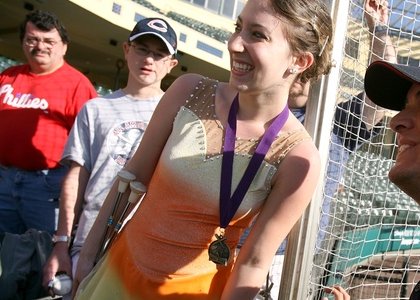 And Phillies fans are looking on in jealous disgust.
. . . All is right with the world!
Except: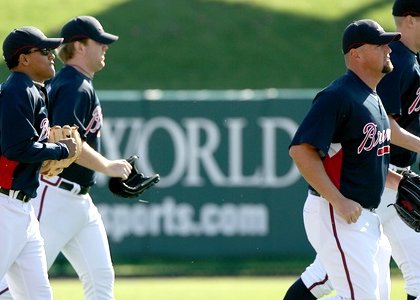 Did Yates gain a bunch of weight, or is that just an unflattering haircut?