The A's played the Red Sox in Tokyo this morning. BASEBALL IS OFFICIALLY SOULLESS! Or just kind of ridiculous on occasion, which is not exactly news.
Now for some increasingly irrelevant spring training pictures!
One of the reasons I took so long to post these is that, looking back through them, I realized that most of my pictures look like this: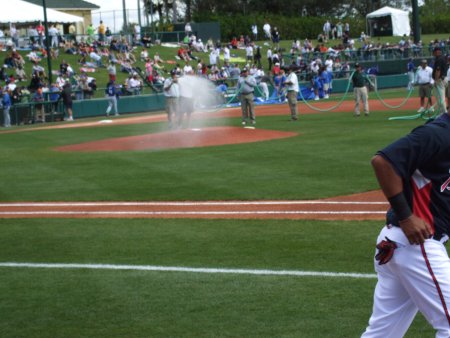 Which makes for a fun game of Guess That Butt, but not for scintillating photographic journalism, which I am of course known for. But here they are, all the same: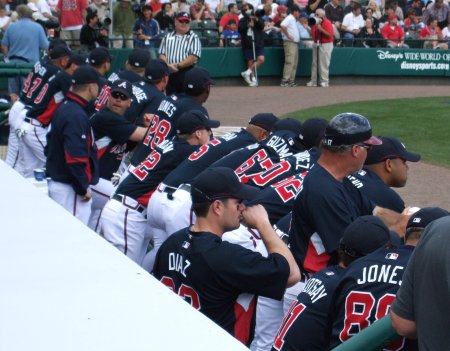 The first game we attended was a home game against the Dodgers, and we sat right by the Braves dugout, which was fun. We had a nice view of Matty chewing on his hand, for example.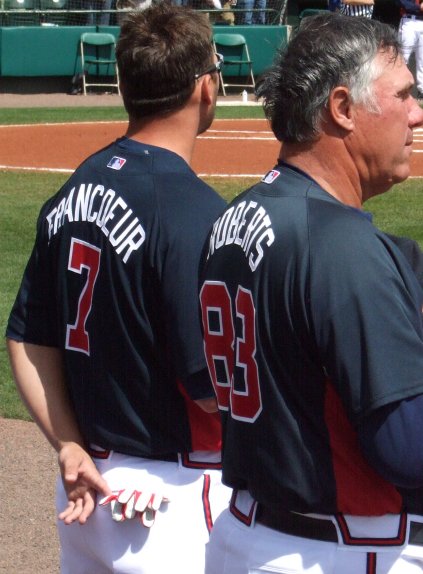 We also had a close up view of the national anthem lineup. This is one of my favorite pictures, Frenchy reminding me of a little leaguer during the anthem.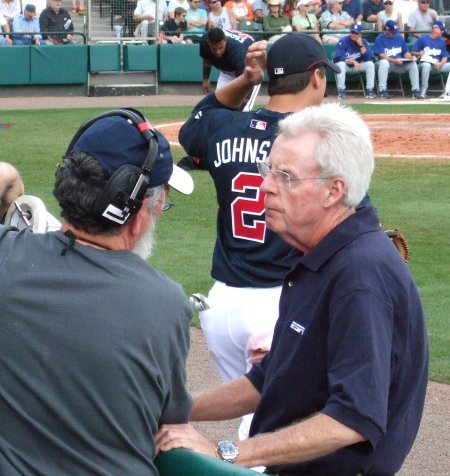 Peter Gammons hung out in our section for awhile, then left to have a very serious discussion with a camera guy.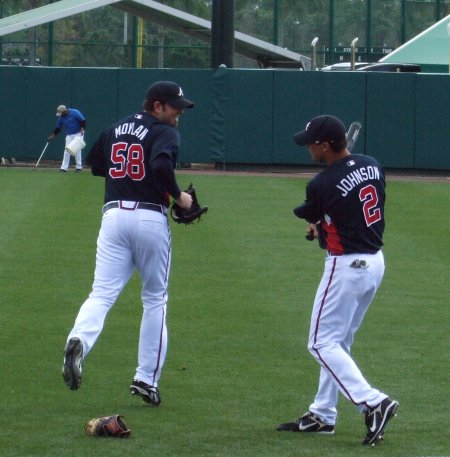 The antics of Moylan and Kelly.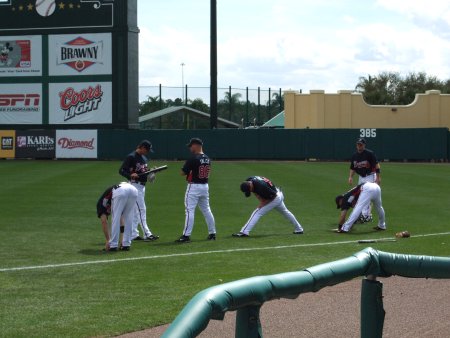 I could crop this picture better before shrinking it, or I could just throw caution to the wind and see if I can remember who the hell these guys are!
1. Mystery butt
2. Shafer, closely examining a bat
3. Some guy named Falco.
4. Miscellaneous infielder
5. Tex
6. Matty! I'd know that posture anywhere.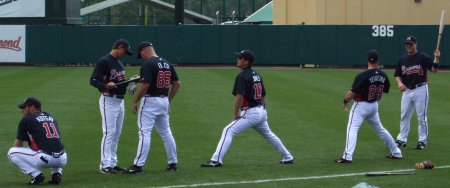 Let's see how many I got right:
1. Mystery butt was Kotsay. Maybe that'll be his new nickname.
2. Shafer consulting Falco about his bat
3. Falco offering the bat his full attention
4. Chipper!
5. Still Tex
6. Most definitely Matty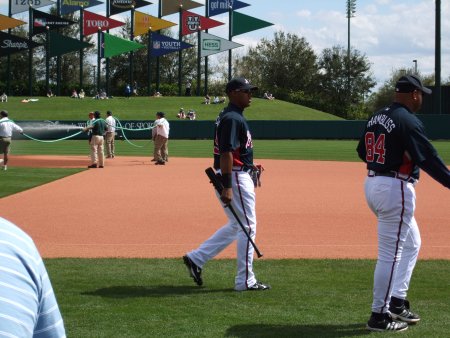 The undisputed star of spring training, Yuney.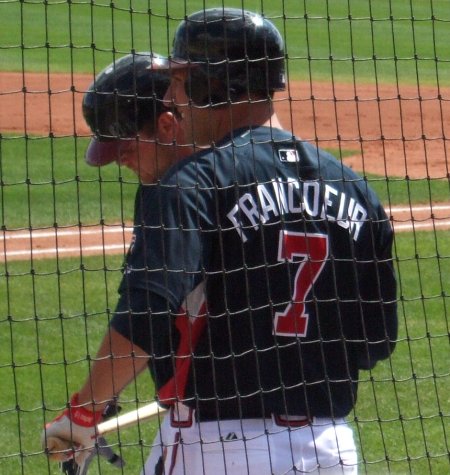 One of two worthwhile pictures I took during the second game we attended, against the Astros, also at the home field. All my other pictures that day were of Hunter Pence.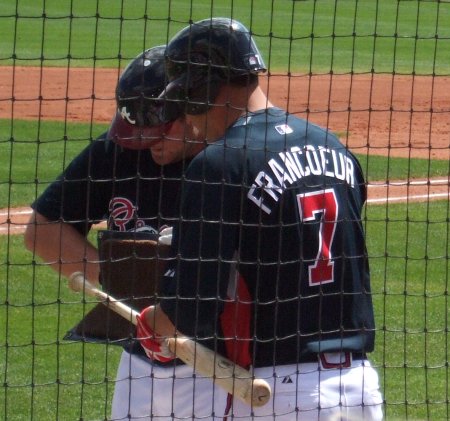 Wholesome McFrenchy goodness. There was not enough of it during spring training. Let's hope that the fragile transitional period is over — bring on the meaty regular season. Which I guess has technically started, in Tokyo, but that American League foolishness isn't real baseball anyway, so to hell with the whole thing. The new year begins on Sunday.