Apparently we're actually carrying three catchers this season. I don't know why, but I like it. Probably because it reminds me of a line in Major League II, but that's true of most things I approve of in baseball.
So, the Braves are likely settling into their hotel rooms in Washington D.C. right now, maybe stepping out for dinner, anticipating playing the first game of the season in a brand new ballpark tomorrow night. Exciting! Here are three AJC pictures from today's game, the last of spring training, which I found to be potentially portentous: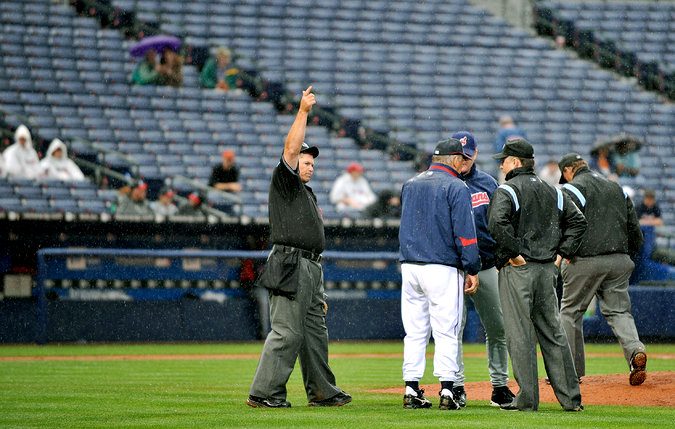 1. An umpire pointing toward the heavens with grim accusation.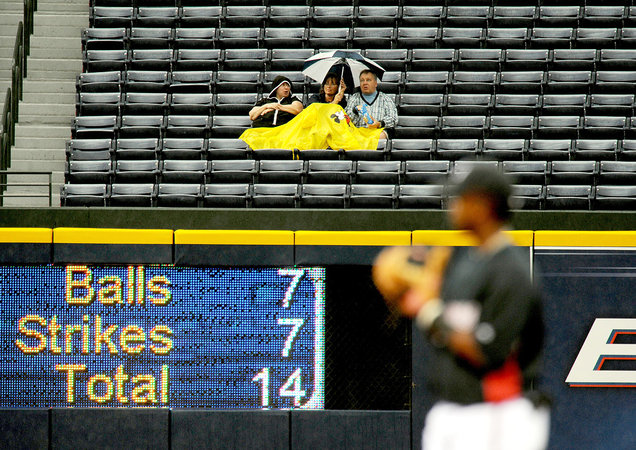 2. A few resilient fans huddled miserably in the outfield, two lucky sevens visible on the electronic scoreboard.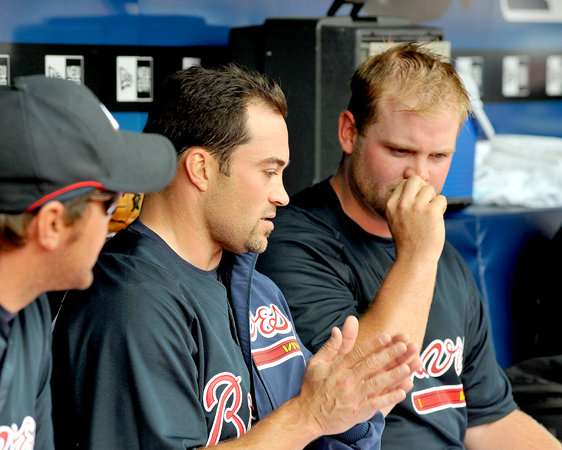 3. Heap picking his nose.
What does it all mean? Only the coming months will tell. I can't shake the weird feeling I have about this season. It is of a mostly bad nature. Prove me wrong, Braves!
Semi-related note: I saw Smoltz interviewing Frenchy on CSS today. For the love of God, Smoltzie, AJC reporters, everyone: quit referring to the McFrenchy wives at their "new roommate[s]." I cannot handle it. Thanks in advance.