Oh man. Talk of Smoltz returning to the bullpen. I laughed when it was Barry Zito; perhaps this is karma coming back to haunt me.
I don't know what to say about this season so far. I thought we would at least have one of those excitingly awful years. You know what I mean? Where you're so low that it just starts to get hilarious? But there's a zombie quality to this team right now that prevents even that. Also, they occasionally win games and get my hopes up. Maybe kicking some ass would turn things around: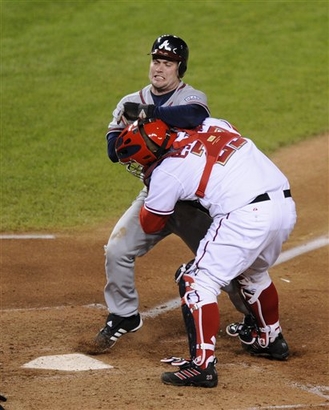 I mean kicking ass the old fashioned way, since we can't seem to do it the baseball way: grab someone's head and pop 'em in the face! Matty has the right idea here. I still say a long overdue inaugural Baby Braves brawl would solve all our problems.
And one more thing: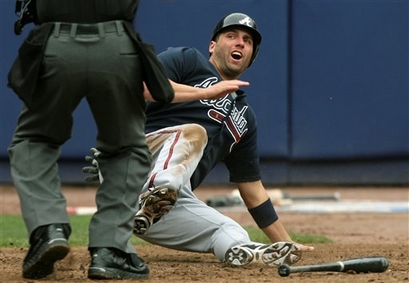 Umpire: Frenchy. I am your father.
Frenchy: NOOOOOOOOOOOOOOOOOOOOOOOOOOOOOO!!!