We beat the Pirates today, 8-5. Aybar hit one out in the first, Kelly somehow pulled off a broken bat home run in the sixth, and Langerhans hit one in the seventh. Our strategy seems to be "overwhelm with scattered home runs," as it was last year (after the All-Star break, at least). Hopefully this year the pitching will be able to hold these homer-fied leads. We picked up a cheap lefty, Mark Redman, recently of Royals All-Star fame. It's kind of mean that they even send a Royal to the All-Star game, just to make him sit on the bench and feel inadequate. Redman does pretty well against lefties, but right handed batters kill him. So he'll come in handy when we play those all-lefty teams.
Ah, but to hell with these concerns. It's the weekend, let's enjoy some amusing off-the-field pictures of the Braves: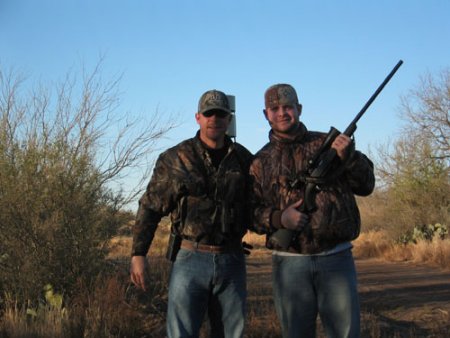 In case any of you were wondering what Heap looks like holding a huge rifle. I believe this was taken at Chipper's ranch. The guy on the left is Matt Duff.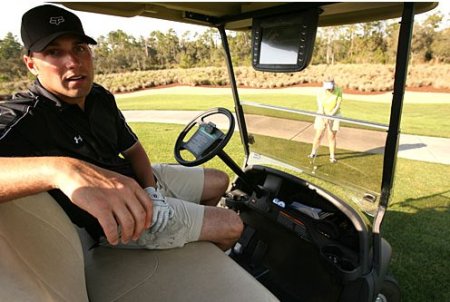 Frenchy pulls off the "curious farm animal stares at the camera in confusion" look pretty well. He was golfing with Smoltz, Tanyon Sturtze (I forgot he existed for awhile there) and a reporter for the AJC.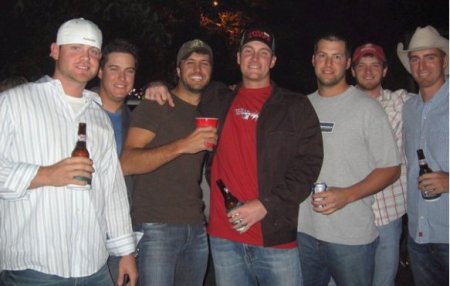 Here's a bunch of Braves (and one ex-Brave) with country singer Luke Bryan. I've seen a few pictures like this before, all of them out together, and Langerhans always looks like he's about eight beers up on everybody else. I love it; who'd have thought?
And finally: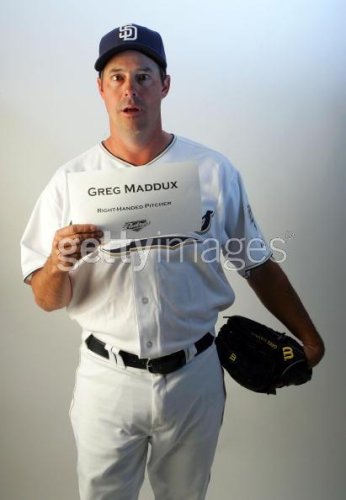 Maddux does completely insane the classy way. Maybe he'll teach Giles a thing or two this season.