Saw this headline on AJC.com's front page, and assumed the Hampton in question was an obscure folk singer, or maybe a particular haircut that was popular in the seventies: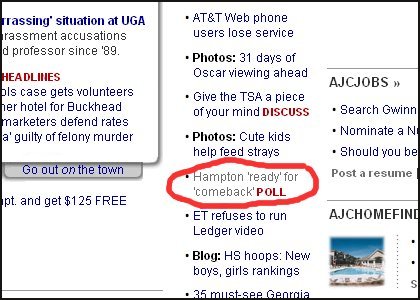 I do appreciate the fact that they put "ready" and "comeback" in quotes, as if to mock the suggestion, though I think they should take that tactic one step further:
"Hampton" "ready" for "comeback"
Maybe "for" should be in quotes, too. Personally, I'm more interested in the cute kids who are helping feed strays.
I can't even believe I have a Hampton tag. When and why did I create that?