First of all: I have the 2007 portraits in my possession, and they are magnificent. I'll post them on Sunday night; we're going away for the weekend so this will probably be my last post until then. I've got a ton of normal pictures to post for now, and ALSO:
The first Heap and Frenchy article of the season! Alright, now spring has officially begun. And let me tell you guys, this one really sets the bar high. Bowman like, recreates their couch time in front of the TV and everything. He's officially a fangirl and I'm so pleased, even though he totally stole my observation about Frenchy saying "neat" all the time, which was so original and insightful.
This cracked me up:
It's Francoeur's youthful exuberance that has always been so appealing to the mild-mannered McCann. From the time they began playing on youth All-Star teams together, their Type A and Type B personalities have created a perfect match.

"I was always so upbeat and in his face," Francoeur said. "And he was just always so calm and like, 'This guy is crazy.' But we got along so well. He's always done a great job of complementing the other side of me."
They are a marketing department's dream and I can't wait to see what they do with them this year on the new Sports South. Hopefully the discrepancy in their performances won't be so noticeable and the PR girls can really go wild. Though they probably will anyway.
If you liked this, you may also enjoy:
–An article in which Frenchy is referred to as "a polite, enthusiastic child of a man."
–An article in which Chuckie is referred to as "a wisp of a pitcher." It also includes a full recounting of the night Chuckie broke both of his wrists jumping off a shed into a pool the week before the draft.
-And finally: Looks like somebody hurt O'Brien's feelings this morning! But he doesn't care. He doesn't! Totally not important! I mean why would he care? Sheesh! Let's devote the entire AJC Braves page to Soriano's cockiness and get over it, people!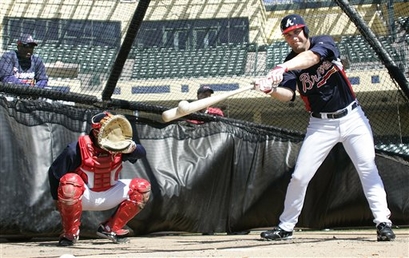 Three days later, Heap and Frenchy are still in the batting cage. At least I think that's Heap back there.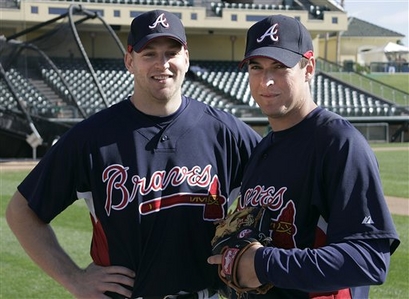 Aww. Kelly always looks so sad and impish, I'm actually starting to like him.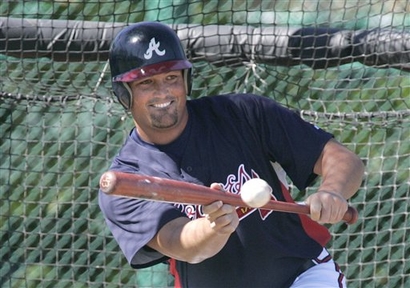 Yates is happy as hell about some bunting.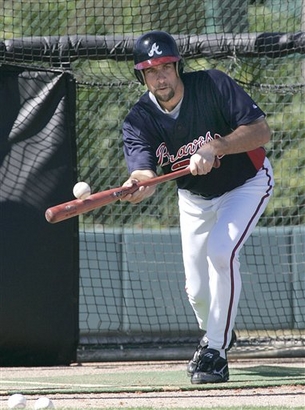 Smoltz is more serious, of course.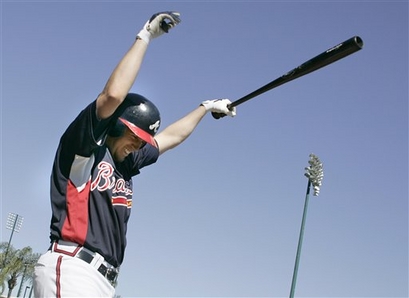 But Cormier wins! He went 12-12.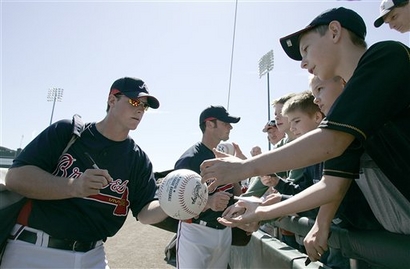 The kid with the giant ball is back. He will not stop until he has the priceless signature of every minor league catcher in the farm system! Clint Sammons obliges.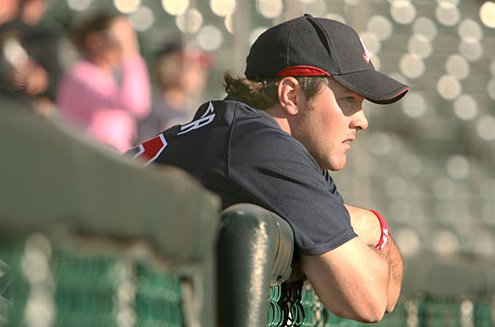 So, Corky Miller is hot, which is probably a moot point but there you are. I tend to be attracted to all catchers, though, unless they're complete trolls in the style of Paul Lo Duca.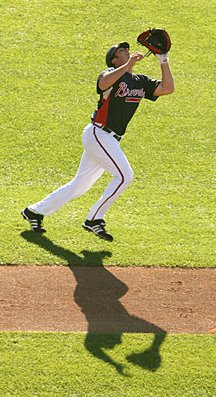 Salty and his evil doppleganger vie for a pop up.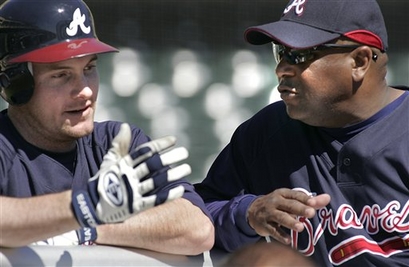 "Hey, coach. What's 'hitting'?"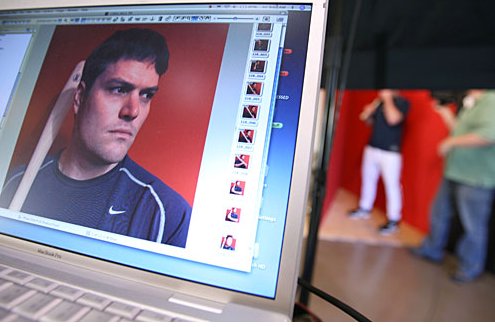 Someone who knows all about hitting is getting his glamor shot airbrushed! Matty still looks like he wants to murder someone. Whatever helps get him the job, I'm all for it.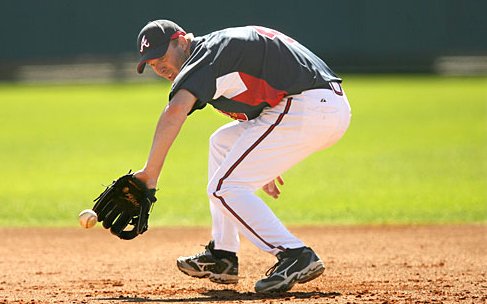 Poor Orr. He looks like he knows the end is nigh.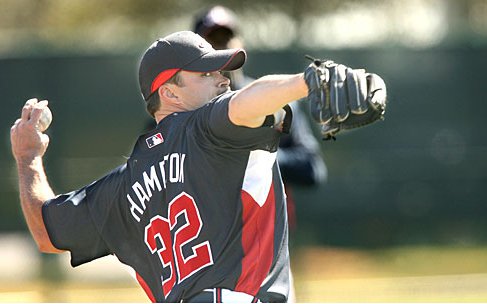 Hampton was throwing today, so I guess his "significant discomfort" went away. He probably just didn't want to get up early. That Hampton, what a scamp!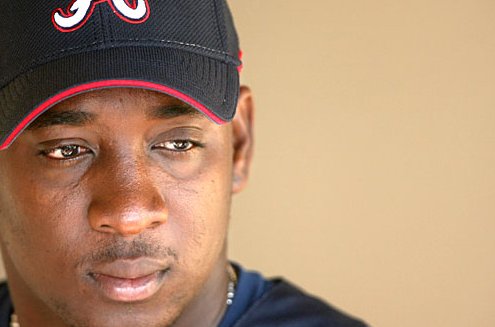 Soriano has arrived and is giving Dave O'Brien the meanest look possible. I hope Dave sees it, cause Raffy's doing it as hard as he can.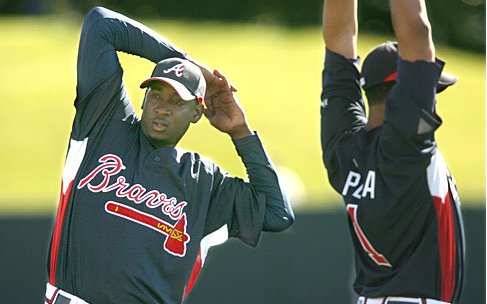 Pena wants to be friends with the cool new guy.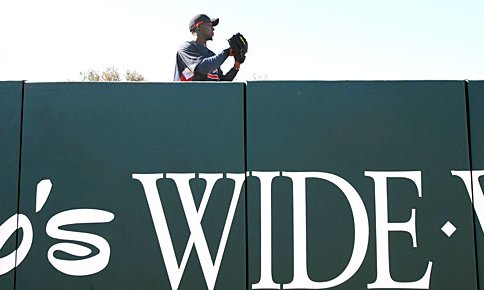 Who wouldn't want to be pals with someone who can levitate? No wonder he's cocky!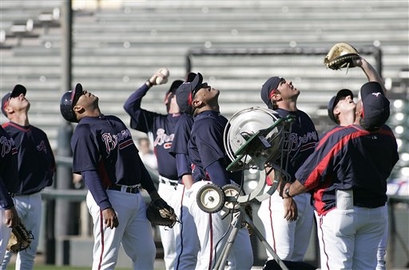 "There goes Soriano!"
"Wow, he's so cocky!"
"Did he just spit on Dave O'Brien?"