What is going on with Frenchy and the AJC? Is he calling them every day and begging to be covered? Yesterday they posted a belated feature on his November honeymoon, and today we get this delightful peek into the world that is Frenchy:
Movies Frenchy has watched recently.
No, really.
I love the Harry Potter response on both ends. And the Superbad one, too (Mrs. Frenchy tries to save Frenchy's dewy reputation: too late!).
I am worried about Frenchy's dog, though: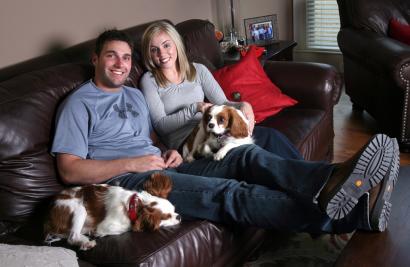 Particularly in the metaphorical sense.
Meanwhile, Heap is doing yoga. Which may or may not be a cry for help.